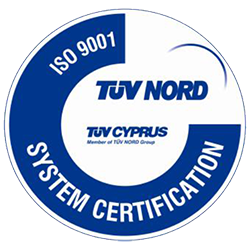 It is the stated policy of HANDY'S SECURITY SYSTEMS LTD to :
Satisfy the requirements of our customers
Implement measures to prevent accidents.
Comply with the Law
Comply with ISO 9001:2015 & OHSAS 18001:2007 Standards
This can only be achieved by operating a comprehensive, coordinated system which assures the quality and safety of services offered by our organisation. These relate to the following key areas of our business:
Supply, Installation & Maintenance of Security Systems
Our system is designed to meet the requirements of ISO 9001 and OHSAS 18001 latest editions, and will be implemented throughout the whole organisation to embrace all of the activities which impact upon our services.
The Top Management will ensure that our company can fulfil its obligations by:
Ensuring that all activities, which directly affect our business, are carried out under controlled conditions.
Ensuring continuous monitoring and analysis to facilitate continual improvement
Documented Objectives.
Regular planned reviews of the Management System.
Providing up to date technical documentation and operating procedures to all suitably qualified personnel.
Zero accidents & limitation of incidents at work sites.
All employees will be made aware of the importance of achieving this policy which will itself be reviewed periodically to ensure its continued suitability and applicability.
Policy changes will be re-implemented within the organisation as required.
Top Management will ensure that this policy is communicated, understood and implemented at all levels in the organisation.
This policy will be made available to any interested party upon request.