Desktop Compatible

Mobile Compatible

4G Connection

WIFI Connection
MONITOR YOUR HOME & BUSINESS
Handys Home & Business security cameras are the next best thing to being there to watch over the things in your life you value most. Indoor, outdoor and at your door, we have the security cameras that meet your needs. Combining the latest in security and home automation technology, Handy's Security lets you connect and manage your smart home security through your smartphone, tablet or PC – anytime, anywhere.
WIRELESS & WIRED CCTV CAMERA
Wireless Camera: Solar-Powered Freedom
Explore the future of surveillance with our wireless cameras – no cables, no limits. Opt for our solar-powered options, delivering eco-friendly, hassle-free security right at your fingertips
Wired Cameras: Reliable. High-Quality. At Your Fingertips
Experience reliable, high-quality surveillance at your fingertips with our wired cameras. Elevate your security game with easy access and top-notch performance
Network/IP CCTV Cameras
These cameras share live footage across the internet so images can be easily accessed from anywhere on the globe. The bandwidth of the video is compressed, in order to make the online feed reliable. Archive footage is stored on network video recorders (NVRs) or on secure software for later access.
Main benefits
Footage can be viewed online from anywhere in the world

Easily accessible archive footage

Easy setup as co axial cables and a computer station are not required

Low maintenance
Ideal uses
A network or IP CCTV camera is the ideal choice for business owners who are often away from site and on the move. Footage can be viewed from anywhere in the world, via a PC, laptop or mobile phone.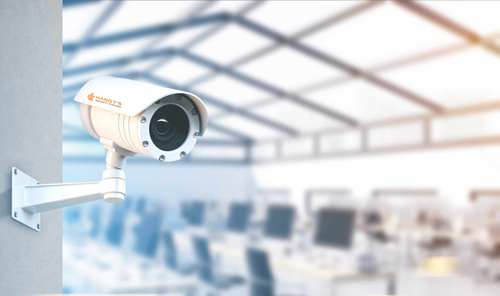 Wireless CCTV Cameras
Wireless CCTV cameras were created to minimise installation time. They also make the appearance of the camera much tidier, which may be an important factor for locations such as churches, museums or stately homes.
Main benefits
Easier to install than your average CCTV system

Discreet and tidy appearance and a less obtrusive fitting

Images transmitted over internet so can be viewed anywhere (Cloud)

Secure storage and easy access of archive footage
Ideal uses
If a spotless presentation is important in your industry, wireless CCTV cameras are a great security option. Their discreet appearance helps them to blend into the interior. What's more, there is less set up and camera maintenance required, and footage is transferred via the internet for convenient access.
Connect with Our CCTV Wizards Today!
Our team of security wizards is here to work their magic, offering free, no-obligation quotes for your CCTV needs. They'll even conjure up a free site visit to help you choose the perfect cameras.
We've thrilled thousands of businesses and residents across Cyprus who:
Dream of a brand-new CCTV setup
Aspire to elevate their camera systems
Request expert system maintenance
Long for 24/7 monitoring solutions
Contact us at +357 22 31 11 43 or request a free quote.