SmartTAG
Color
The most dramatic, beautiful and clear e-paper ever created
Handy's Retail Solutions for the first time makes Pricer products available in Cyprus.  Pricer is a leading global technology company serving the rapidly growing smart retail market with in-store digital solutions that enhance both store performance and the shopping experience. Through electronic shelf labels, advanced technology, such as optical wireless communication and AI, and continuous innovation, Pricer offers the foundation for in-store communication and efficiency.
SmartTag Color bright colors and high resolution bring enhanced engagement to in-store campaigns and messaging.
The shelf labels and displays are eye-catching and enables creative content with great contrast and highlighting.
The label is paper-like and the close to 180degree view angle makes it ideal for customized in-store information.
Pricer's highly scalable and ultra reliable communications technology can quickly handle the amount of data required to run these vivid, dramatic labels.
Most reliable and long lived 4 color label on the market – it just works!
Full range of sizes and attachments based on the world leading SmartTag HD and Power ranges.
E-Ink Spectra 3100 E-paper graphic display for excellent wide angle readability.
Display color: black, white, red and yellow (simultaneous).
Highest resolution graphical capabilities (up to 144dpi).
Multicolor, multi-intensity, multi-rate flash for highest functionality.
NFC
Up to 10 years battery life.
Dynamic geolocation
Digital Shelf Labels with
customized designs
Stunning Colors and Graphics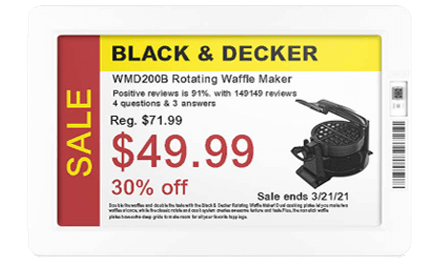 New industry leading
LED-flash solution
Sub-second response time
4 flash types, optimized for different types of store activities
7 colors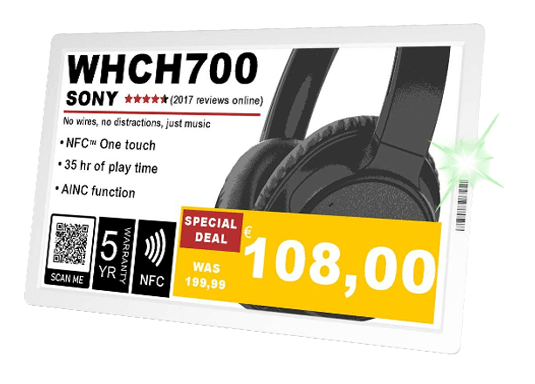 SmartTAG HD 300
The biggest electronic display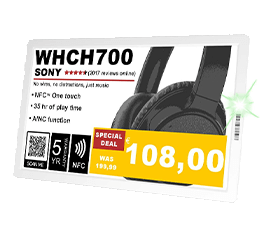 SmartTAG Color
A new level of consumer engagement with 4 colors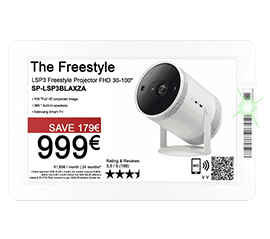 SmartTAG HD 200
Extra Large Graphic Label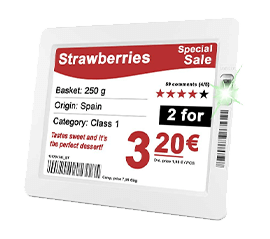 SmartTAG HD 150
The compromise between Large and Extra Large ESL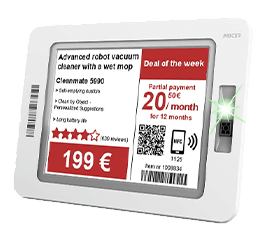 SmartTAG HD 110
Large Graphic Label
ELECTRONIC
SHELF LABELS
The fastest, most scalable, future-proof and reliable shelf-edge communication platform in the world.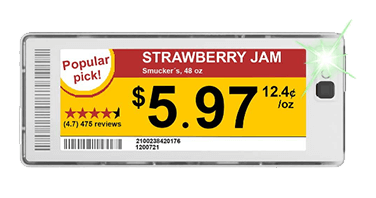 SmartTAG Color
A new level of consumer engagement with 4 colors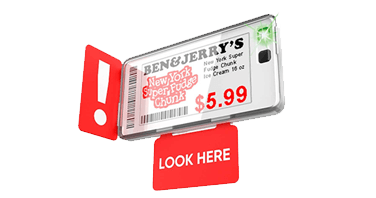 SmartTAG Power & Power+
Additional Useable Power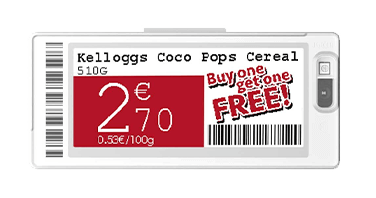 SmartTAG HD
Graphic Labels