OUR VEHICLE TRACKING SYSTEMS


Best For Individual Cars
SPECS
Keep a full history of events
Map with the current state and location of vehicle
Provide details and an overview of all drives
Create a record of refueling or the status of the odometer
Automatically activated on vehicle starting


Best For Vehicle Fleets
SPECS
Call Handling & CRM
Plan, Schedule & Dispatch
Jobs & Workflow
Fleet & Resource Management
Real-Time Tracking

With today's standards, it is most essential to keep track of your drivers. Whether you are in the delivery or courier business, or you have a company that owns a couple of cars minimum, it is imperative you know where they are. Being able to identify the location of your vehicles, you could inform a client with ease regarding the whereabouts of his/her item(s), and it doesn't stop there.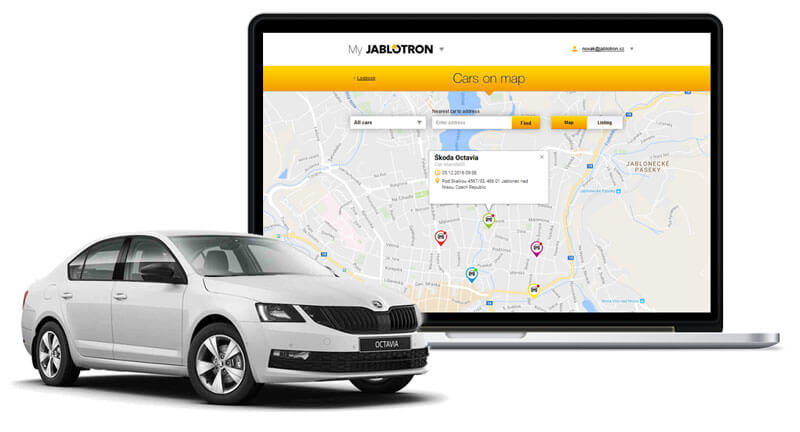 Monitor your Vehicles' Performance
Control the location, fuel consumption and time schedule of your vehicles. You can easily monitor your vehicles and keep a logbook thanks to the MyJABLOTRON app.
Keep a full history of events
Display the current state and location of the vehicle on a map
Provide details and an overview of all drives
Create a record of refuelling or the status of the odometer
Automatically activated on vehicle starting
Information about departure
Automatically activated by turning the ignition key
Location updates every 20 seconds
Monitoring current the state of use (eg. a sand sprayer is spraying, a cement-mixer is mixing)
Choosing between business/personal trips via a switch
Information about the beginning of a driver
Manage appliances (heater, fridge)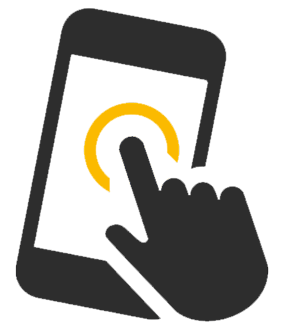 With JobWatch, all your vehicles, resources, assets and equipment are visible on the map, providing a unique and invaluable perspective. This is enhanced with geofencing, territories and four Google map views including road, aerial, ordinance survey and street view, plus live weather and traffic information. Colour coded icons make for easy identification of your vehicles, assets and resources on the map.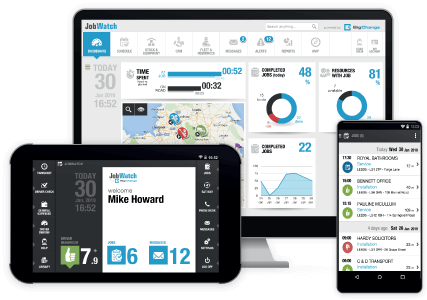 PLAN, SCHEDULE & DISPATCH


FLEET & RESOURCE MANAGEMENT







JourneyWatch

Vehicle Tracking With Android Driver Mobile App

Real-Time Tracking
Driver Behaviour
Timesheets & Expenses
Messaging
Driver Checks & Log Defects
Fleet Management
Alerting
Health & Safety
Reporting & Performance
Call Handling & CRM (Limited)
Jobs & Workflow
Plan, Schedule & Dispatch
Invoicing & Finance
Stock & Equipment
Sat-Nav
Rugged Mobile Tablet

JobWatch

All-in-one Mobile Workforce Management includes Free Vehicle Tracking

Real-Time Tracking
Driver Behaviour
Timesheets & Expenses
Messaging
Driver Checks & Log Defects
Fleet Management
Alerting
Health & Safety
Reporting & Performance
Call Handling & CRM
Jobs & Workflow
Plan, Schedule & Dispatch
Invoicing & Finance
Stock & Equipment
Sat-Nav
Rugged Mobile Tablet

JobWatch Plus

All-In-One Mobile Workforce Management With Rugged Mobile Device

Real-Time Tracking
Driver Behaviour
Timesheets & Expenses
Messaging
Driver Checks & Log Defects
Fleet Management
Alerting
Health & Safety
Reporting & Performance
Call Handling & CRM
Jobs & Workflow
Plan, Schedule & Dispatch
Invoicing & Finance
Stock & Equipment
Sat-Nav
Rugged Mobile Tablet